Special Articles
An Exceptional & Ultra Rare Vase
---
I had the good fortune to receive photos of this very special vase from David Kingsley and Duane Moulton today. They obtained the vase from Warren Gallé. All these gentlemen are experienced and very knowledgeable art glass collectors. It's an Imperial Lead Lustre vase, shape 643 with an unknown "vines only" decor. Besides the exquisite coloration - a pale pea/olive green base glass with raspberry blush coloration - it is also uv reactive and iridized. It may well be one-of-a-kind. It is 9.0" tall. In my view, it is as unique and fine as the best Imperial Free Hand.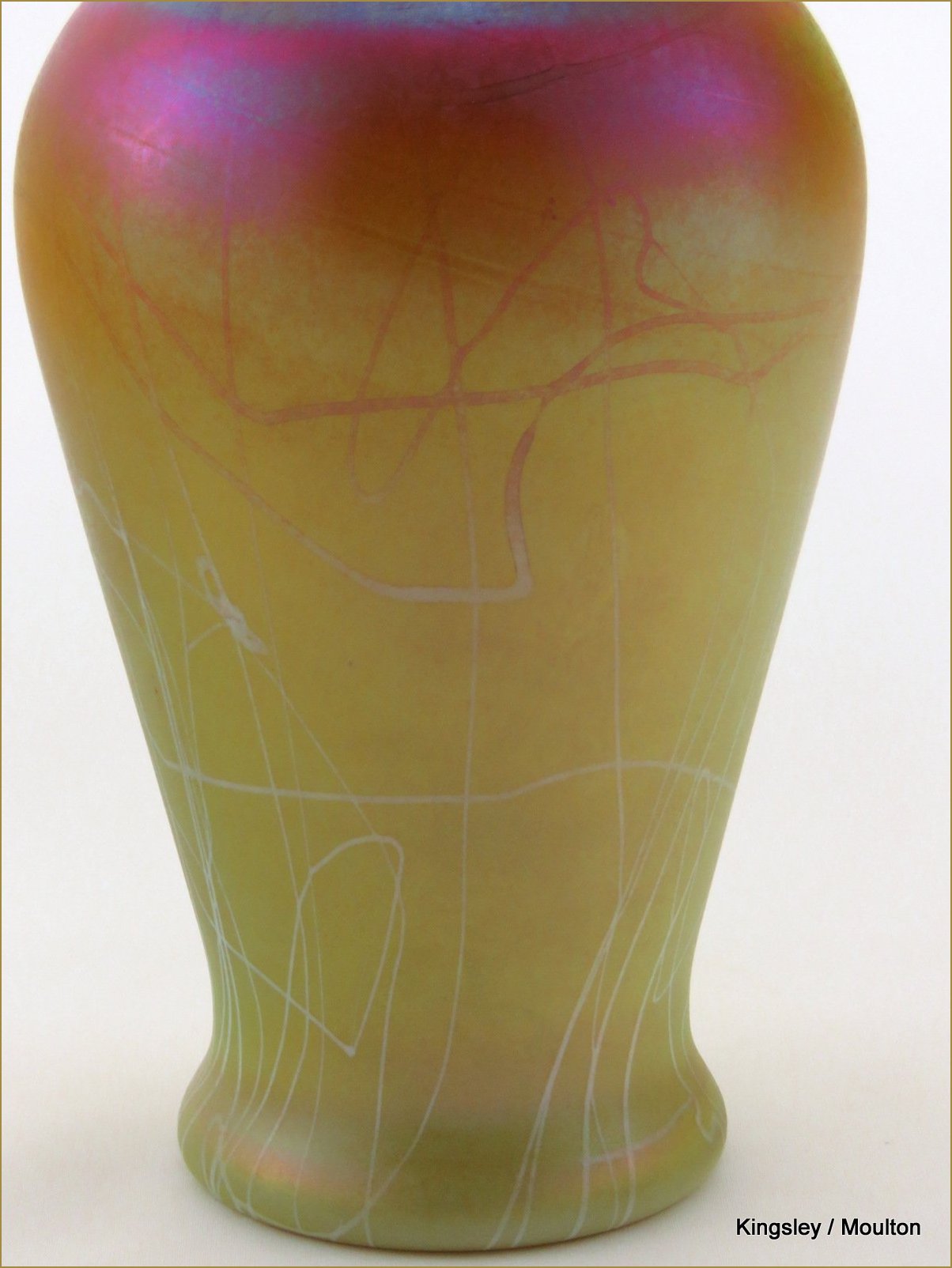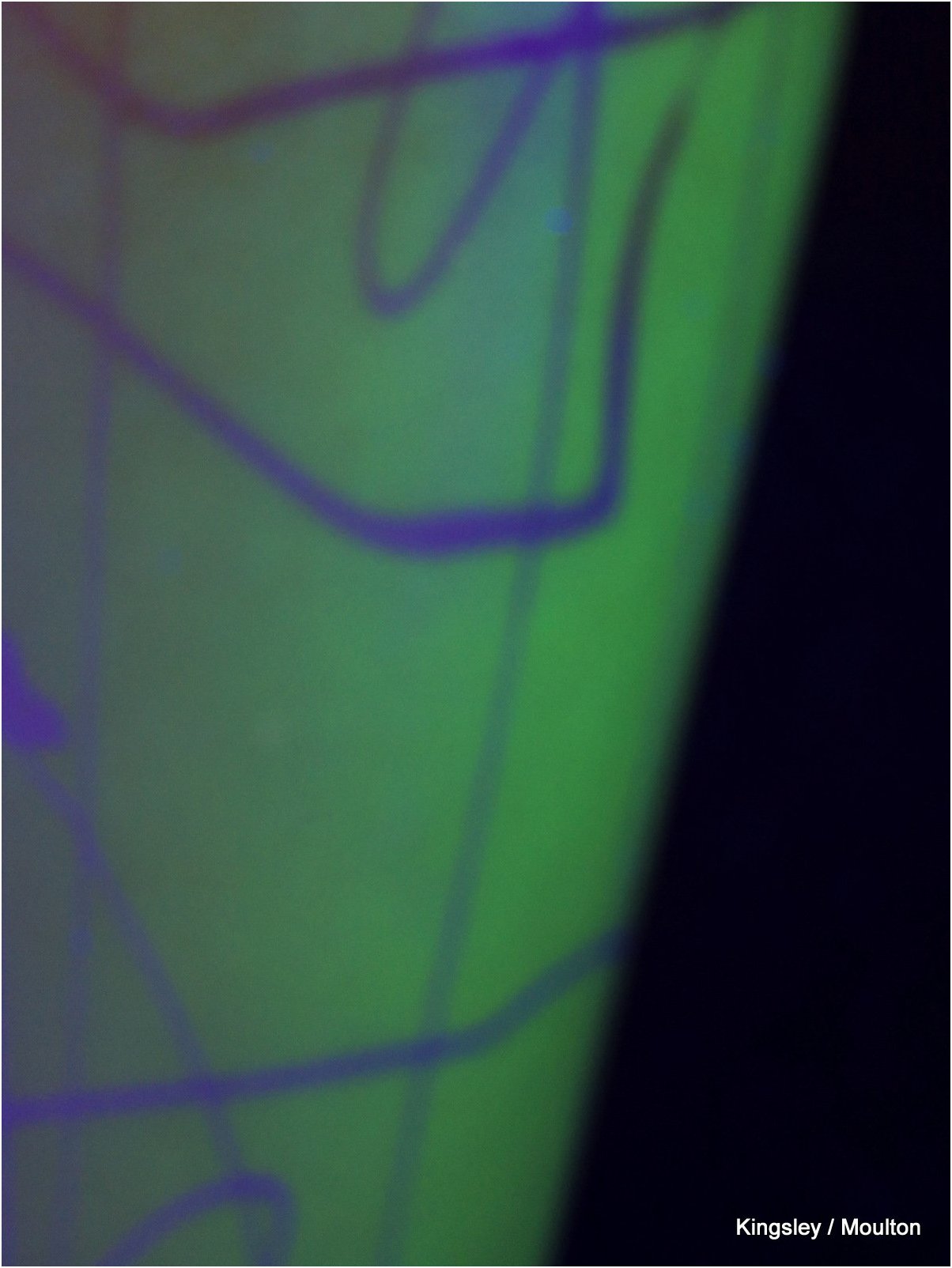 Save Imperial
---
Imperial production spanned 80 years, ending in 1984 when the company filed for bankruptcy.
Cape Cod
---
Cape Cod was first made in 1931 and this line could rightly be called "The Glassware that Saved Imperial".